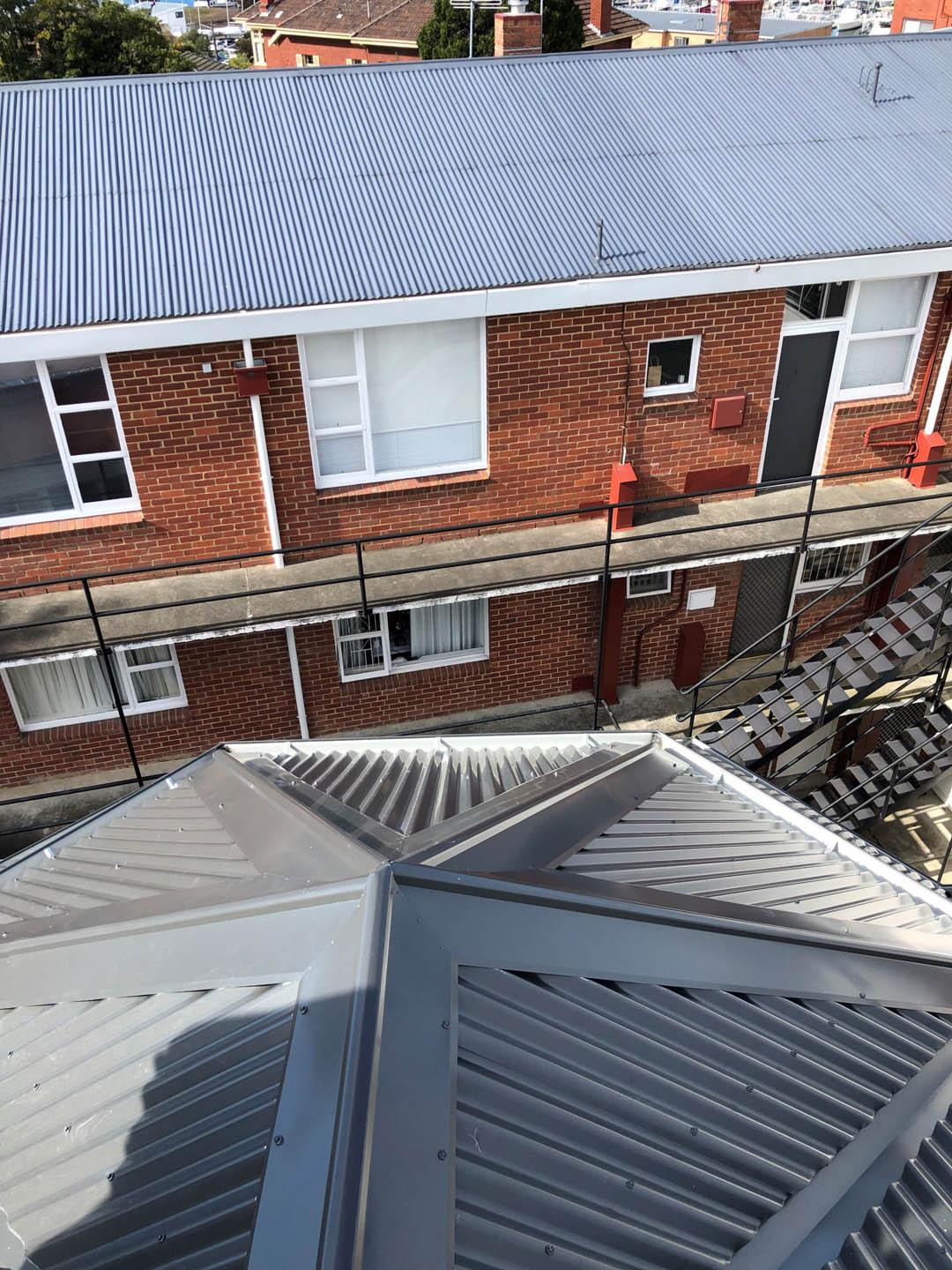 Re Roofing Services Hobart
Need the best re roofing services Hobart has to offer? If so, our team at Rampro Roofing is the one to call. We have years of experience in roof repairs and replacement. Our expert team can also help you if you need services for replacing roof tiles with Colorbond. So, talk to us about your roof problems!
Our team understands that a roof is more than just corrugated iron; it's an entire system of components working together with proper insulation and ventilation to protect both the interior and exterior of a home. At Rampro Roofing, we are committed to providing you with efficient roofing services such as roof installation, roof maintenance, roof cleaning and roof plumbing that protects your home or commercial property for many years to come.
Emergency Roof Repair Hobart
Property owners know that keeping the roof in good shape is critical to both the safety and value of their real estate possession. When it comes to assessing your need for a new roof it is important to know if you should re-roof it or replace it. The roof is one of the biggest investments you can make in your property and if you do it correctly it will provide one of the biggest returns on your investment.
Many real estate agents credit roof restorations to quick sales and some reports indicate that a new roof can bring in 80% of its cost. The fact is if your roof needs replacement, this is not something to put off and can be a value-add to your property in the long term. Worried about roof replacement cost or new roof cost? Don't worry because Rampro Roofing offers cost-effective solutions!
What Does Re-Roofing Mean Actually?
Re-roofing is the process of installing new and more durable corrugated iron roofing materials instead of your worn out and/or damaged roofs. This is done to ensure everyone's safety and protect you and those who matter most to you from the elements. Damaged roofs can allow water to leak into the interior an cause further deterioration, allow unwanted pests and insects to get inside and wreak havoc, and cause poor ventilation which will lead to the build up of mould and mildew.
Whether you have old metal roofing or aged roof tiles, we can install highly durable Colorbond iron roofs that will not only shield you from the elements today but last long enough to protect you well enough into the future. And, it is not advisable to re-roof only a small portion. The existing damage and deterioration like rust and mould can spread quickly into your new installation and can be a more expensive proposition in the long run.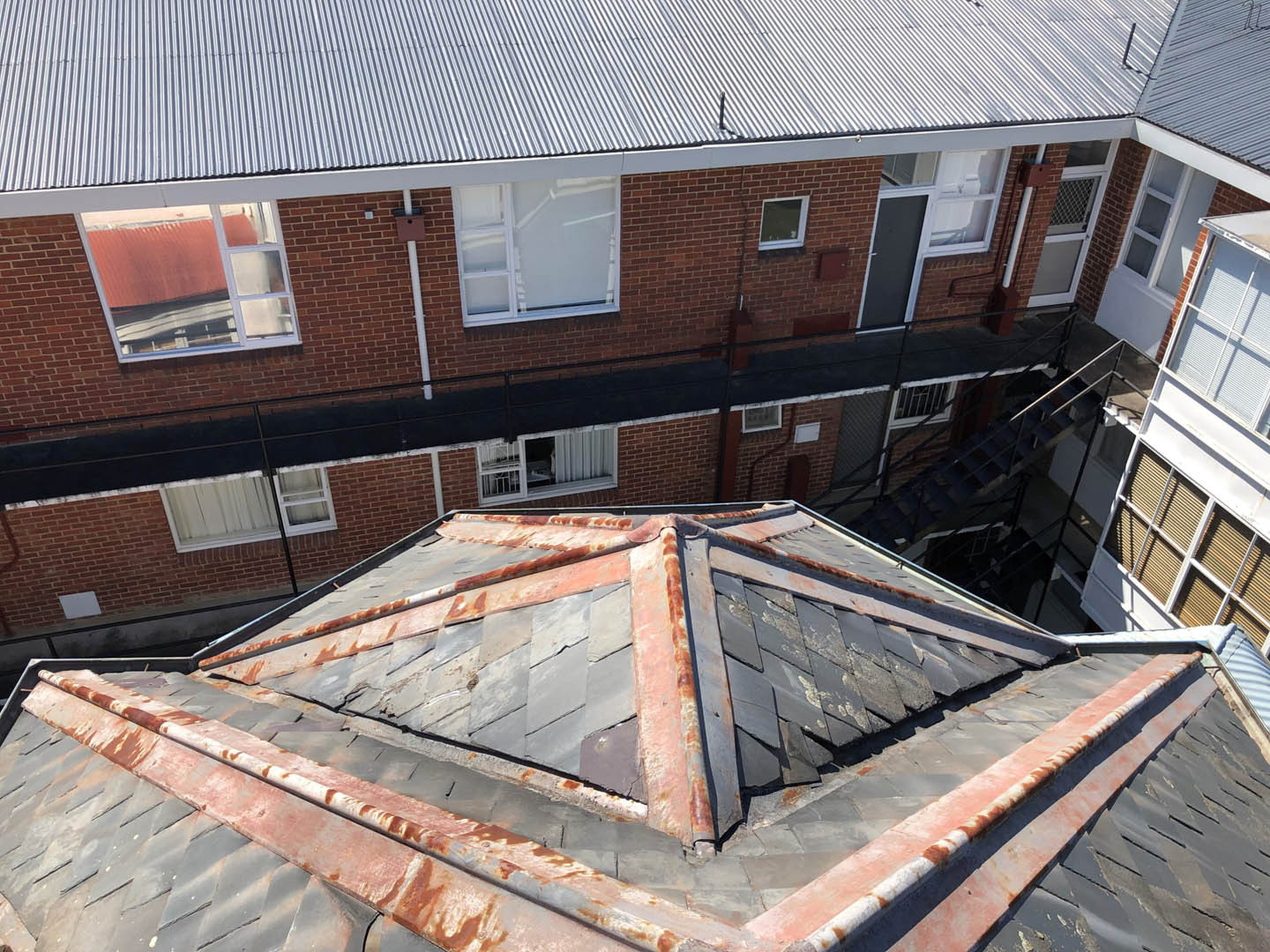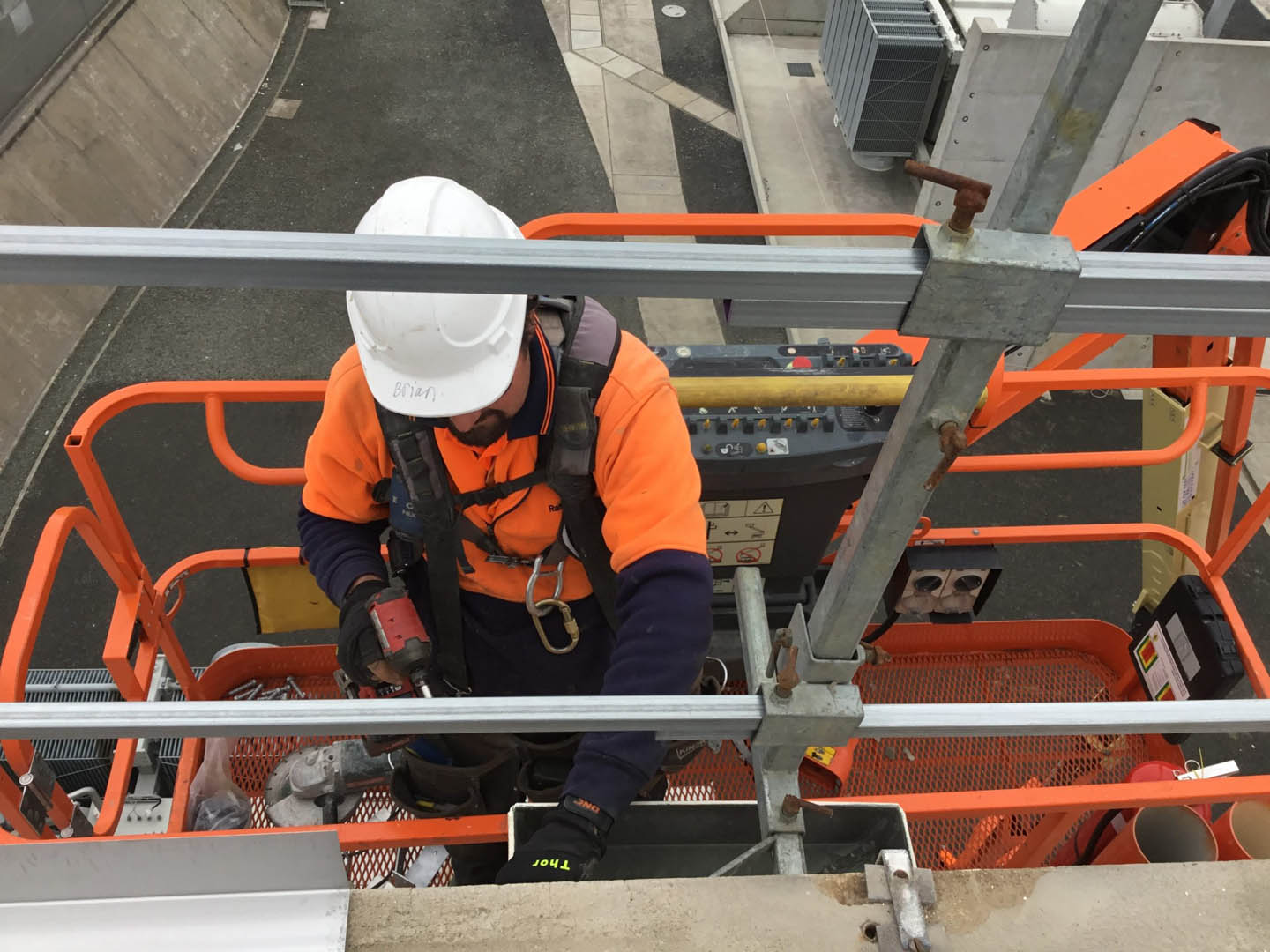 What are the Unique Selling Points of your roof installation Hobart services?
Well, we have our own in house safety systems such as safety guard rails, aluminium scaffolding, quick-stage steel scaffolding meaning we can erect, dismantle, and hire at a much cheaper rate and use the most cost effective system for you job. We are proficient when it comes to –
Re-roofing and new roofs,
Gutters and fascia capping,
Down pipes,
Gutter guard,
Flashings,
Skylights,
Repair and maintenance.
Heritage Buildings
Rampro Roofing also has a dedicated team of specialist heritage re-roofing tradesmen and supervisors that allows us to guarantee the right results every time. We have the best heritage re roofing services Hobart has to offer!
Our experience in liaising between architects, clients and often builders, assist us in completing even the most challenging heritage roofing projects.
Our reputation in the heritage re-roofing market has meant that we have been involved in heritage restoration projects throughout Hobart and its surrounding areas. Our clients include government departments, church trusts, specialist heritage builders and architects and private heritage property owners.
Many buildings of historical value in Tasmania have slate roofing. Traditionally this was Welsh slate and often this is required for restoration or replacement. There are now many alternatives available; however, there is a wide variation in quality. We are happy to advise you of the suitability of a product for any heritage re-roofing project.
What are the Unique Selling Points of our heritage roofing services?
Well, we are capable of repairing, maintaining, and replacing –
Rolled barges,
Carved flashings,
Heritage style roof vents,
OG Gutters,
Bullnose verandas and roofs
Chase flashings
Lead flashings
Where Do We Offer Our Re-Roofing Services?
We provide our re roofing services for our clients located in and around  the area.
Re Roofing Services Hobart
Re Roofing Services Kettering
Re Roofing Services Montrose
Re Roofing Services Lindisfarne
Re Roofing Services New Norfolk
Re Roofing Services Huonville
Re Roofing Services Cygnet
Re Roofing Services Bellerive
Re Roofing Services Sandy bay
Re Roofing Services Kingston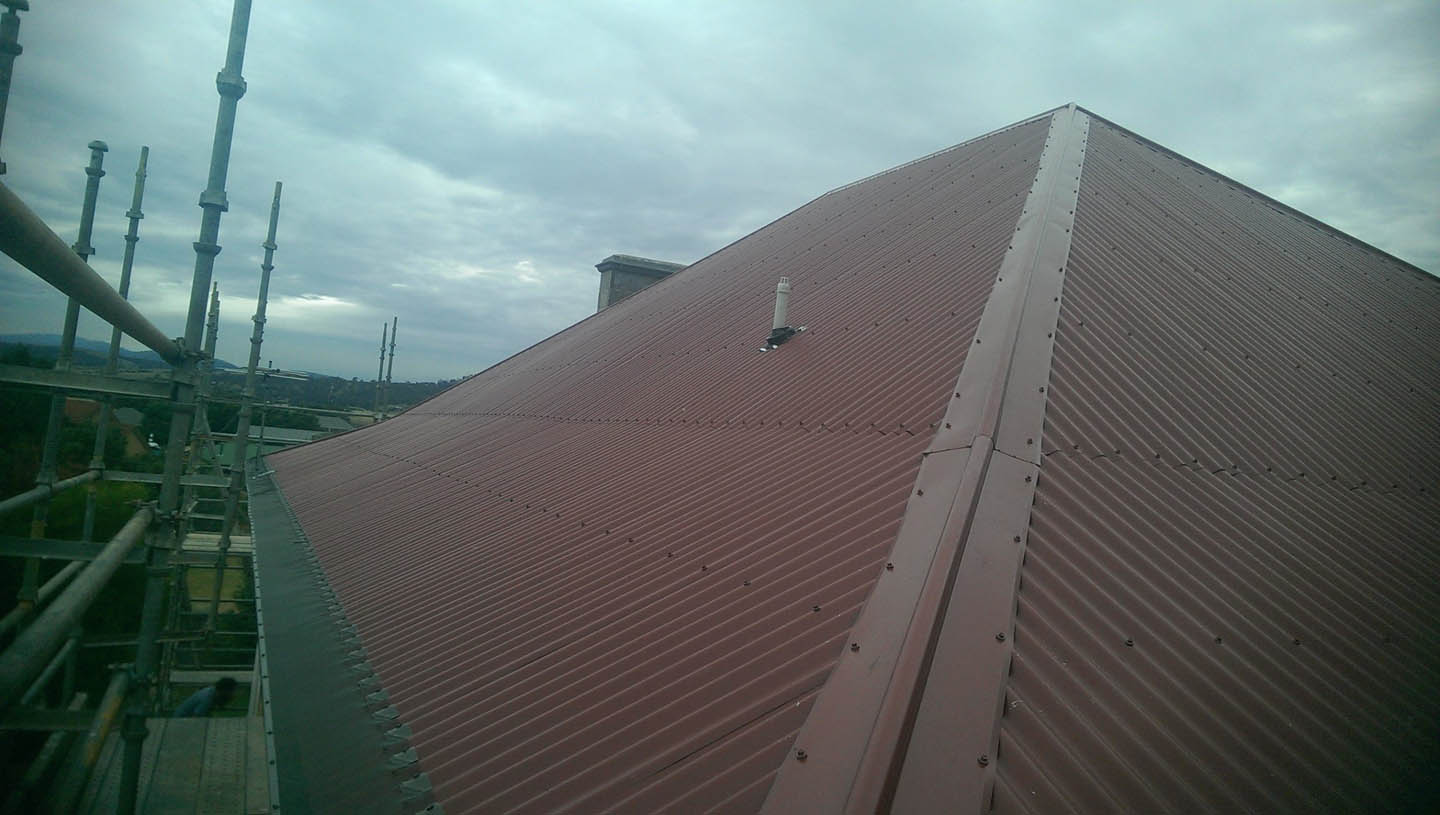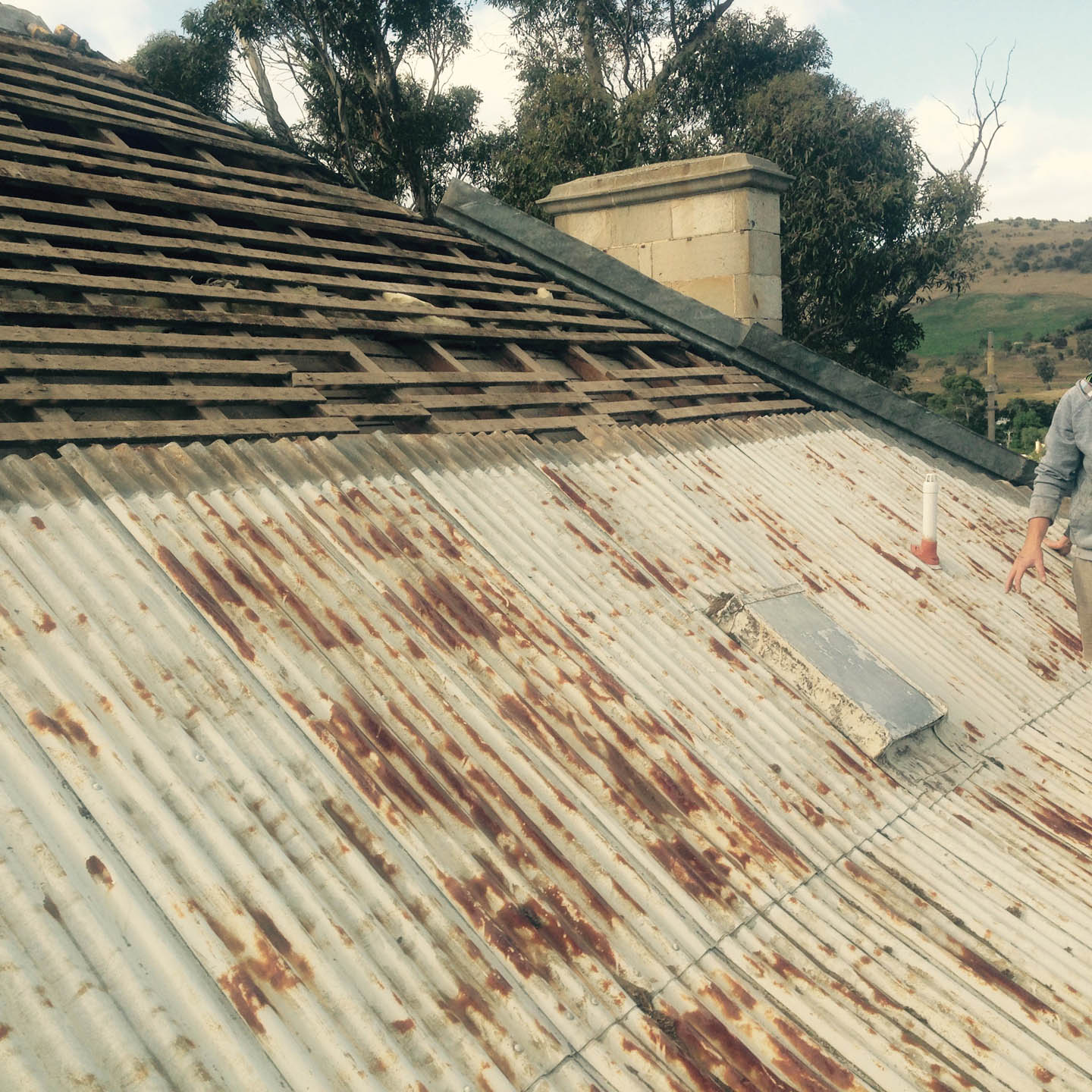 Why You Can Trust Us
We are committed to each project is completed correctly, on time, and on budget. We never forget that each customer is the reason why we are in business, having a sincere desire to establish long-term relationships for many years to come. Rampro Roofing is dedicated to providing the highest quality re-roofing services that are on par with the excellence our clients expect from us.
More compelling reasons why you should choose us are –
We provide the best customer service for all our customers.
We will be using top-quality materials fabricated by renowned brands.
We employ highly trained and experienced craftsmen and contractors.
We follow exemplary ethical policies in our business practice.
We keep customers apprised of the costs and options associated with all service requests.
We complete each project in a clean, polite, and courteous manner.
We are committed to the job we do and paying attention to detail is our creed.
We will take all the necessary measures to protect our customer's property.
We provide good communication and updates, giving step-by-step explanations throughout the entire process.
We offer the finest residential and commercial re-roofing services, guaranteeing all labour and materials, both personally and in writing.
For more details, feel free to give us a call on 0437 403 869 and look for Brian.
Why You Choose Us
At Rampro Roofing, our philosophy revolves around our aim to be dedicated professionals that always deliver the highest quality services and products to ensure customer satisfaction. We take pride in every job that we undertake to guarantee the highest levels of workmanship.
Service & Product Quality Guarantee
Free Design Consultation with No Hidden Fees or Charges
Trusted & Accredited Member of Master Roofers Tasmania
Competitive & Cost-effective Pricing
Why Our Customers Say About Us
Melissa of Coburg first

Rampro roofing is a member of the Master Roofers Tasmania , a division of the Master Plumbers association of Tasmania Inc.​At Rampro roofing we have high standards which is why we only use Bluescope colourbond steel products which comes with a 30 year warranty with bluescope.
Melissa of Coburg
Melissa of Coburg second

Rampro roofing is a member of the Master Roofers Tasmania , a division of the Master Plumbers association of Tasmania Inc.​At Rampro roofing we have high standards which is why we only use Bluescope colourbond steel products which comes with a 30 year warranty with bluescope.
Melissa of Coburg second
Ready To Get Started?
Not sure where to begin? Book your FREE Consultation today.